Project Description
Company Profile
Judging The Law is the website created by Janet E. Sobel, J.D. to promote her consultancy and book, Litigation – Insult to Injury, authored by Janet E. Sobel, J.D., with Margie J. Cartwright, J.D.
This engaging, easy to read book explains what really happens inside a civil dispute. The rules and procedures that people encounter are only a part of what goes on. Everyone involved in a lawsuit is helped by understanding the hidden traps that can undermine and destroy good claims and defenses. "Justice" is the goal of all civil litigants, but only the wise can hope for victory. And given the devastating outcomes that can result from filing a lawsuit, this book could be a litigant's only hope for a good ending.
Website: www.judgingthelaw.com
The Challenge
Janet came to me looking for an effective launch platform for her book and to have a site as a back-end follow-up to her Amazon store. With an extremely tight budget, I was still able to produce a solution that met her needs and, in truth, surpassed them.
The Solution
While this is a case of taking a theme and plugging in the changed information, there was still some custom coding needed to make the home page header area work the way Janet needed.
Client Testimonial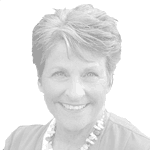 Janet Sobel
Robert is the best. Plain and simple truth. He designed my book cover – and I get compliments constantly. Then he designed my website – judgingthelaw.com – and it is getting rave reviews, with many people asking me who created it for me.  He is affordable and reasonable, and he delivers quality. He is knowledgeable and attentive, and very responsive. I would recommend Robert to anyone who asks.