Project Description
Company Profile
Fidelity Home Energy provides homeowners throughout California with energy saving and producing products and services.  At Fidelity Home Energy you can be rest assured knowing that they only provide industry leading, top quality products and services that offer the best warranties in the industry today!  They use American made SolarWorld USA sun-modules, best in class industrial grade racking systems and top of the line, high yield Inverter systems.  In addition to offering only the best to their valued customers, Fidelity Home Energy believes that there is nothing more important then customer satisfaction.  They offer a customer guarantee to all their customers that there is no item too big or small that they won't work with you on, their goal is your 100% satisfaction.
Website: www.fidelityhome.net
The Challenge
Fidelity Home Energy needed a complete brand overhaul, along with multiple print devices, and an entirely new web site that was stronger than what they had currently, but would be easily expandable and scalable.
The Solution
Since I am a complete one-stop-shop designer, I was able to meet every brand and design challenge set forth by Fidelity Home Energy. I developed their new brand, corporate communications and documentation, signage, and of course a new, custom website that not only worked better than what they had, but it also loaded faster, and was easily scalable by the Fidelity Home Energy marketing department.
Client Testimonial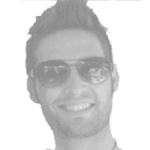 Scott Johnson
I was put in contact with Robert (MosaicVisual) through our printing company, and was told that he was a great graphic designer.  I am the Marketing Manager for a large Solar Company, and we are constantly doing promotional materials etc. that need custom graphics.  I was happy to learn MosaicVisual was truly a one stop shop. We recently went through a company re-branding, and Robert handled EVERYTHING!  He created our company website. He created custom graphics for all of our branding campaigns, from business cards, flyers, door hangers, custom logos (with multiple variations), and he created our whole Pitch Book (this was a HUGE project).  AMAZINGLY…he even taught me how to go in and make edits myself for FREE…not very often will a designer do this for you).
Robert did all of this for very reasonable pricing, and with nothing but a smile and great attitude…we would send him HUGE revisions and he would (obviously) work through the night to complete them by our very un-realistic deadlines…again…never a complaint, just a smile and an amazing appreciation for the opportunity.
Sure…you always have the option to go with a larger firm with tons of employees that do great work!  But there is truly something to be said for the MosaicVisual business model. It is one of honesty, reliability and commitment.  You will always receive a full accounting of the man-hours needed on your project with every invoice and he never charges more than his quote- it is up to you to pay more if the work was great…and let me tell you, it's great every time!
Robert/MosaicVisual has a knack for digging in and finding exactly what you are looking for, doing a ton of mock-ups if needed(old school thumbnail drawings) and once you like what you see, he turns it into a digital work of art. You will be very hard-pressed to find a graphic designer, web developer or all around good company to work with better all-around skills than Robert at MosaicVisual.
I recommend them to anyone!  Thank you MosaicVisual!